Eileen Ni Sun – CEO and Founder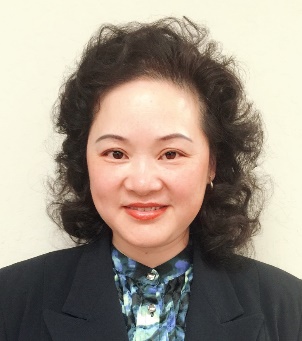 Eileen is GLF Integrated Power's President and Founder. With over 20 years of experience in the power Semiconductor industry, forming a company focused on ultra-efficient power management was a natural step for Eileen. Prior to GLF, Eileen worked in a variety of senior technical, management, and business development roles at two foundational silicon valley companies: Fairchild Semiconductor and National Semiconductor. Most recently at Fairchild, Eileen played an instrumental role in defining and building up the prior generation of mobile power switch devices that helped extend mobile phone operating lifetimes. She helped Fairchild become a market leader in that space, with multiple tier-one mobile phone account wins and double-digit revenue growth. Eileen holds numerous patents in the area of Power Management and Memory and holds a MSEE from the Ohio State University.
---
Stephen W. Bryson – Vice President of Engineering, Co-Founder
Stephen is an accomplished power semiconductor industry innovator with over 30 years of engineering and management experience. One of Steve's early accomplishments is the development of the foundational 1st V-core power supply solution for Intel's 1st Pentium release. Steve holds multiple patents in the areas of power management and has published numerous papers in the areas of circuit design and testing. He is the recipient of the Thomas L. Phillips Award for Excellence in Technology from Raytheon Corporation. While at Fairchild Semiconductor, he was awarded Patent of the Year Award, and he twice received the Key Technologist Award. Stephen received his BSEE degree from Oregon State University and an MSEE degree from Santa Clara University.